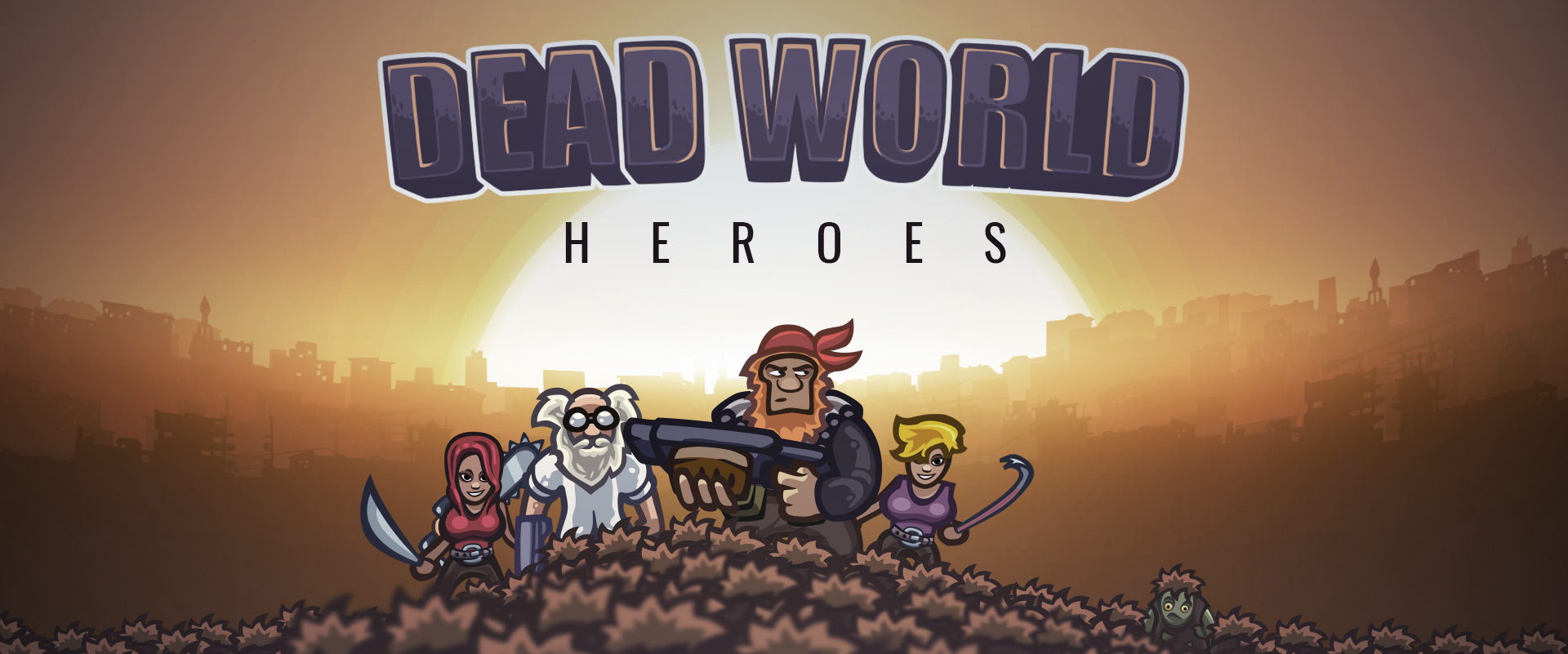 Dead World Heroes
A downloadable game for Android
To support the developer, check out the "Deal with the dev guy" section at the bottom of this page.
AN RTS-ACTION GAME IN A ZOMBIE SETTING
Were your team strong enough to survive? As practitioners each and every one of us should strive to be ordinary, if not extraordinary heroes. There is a group of ordinary people like you... Keep them alive now.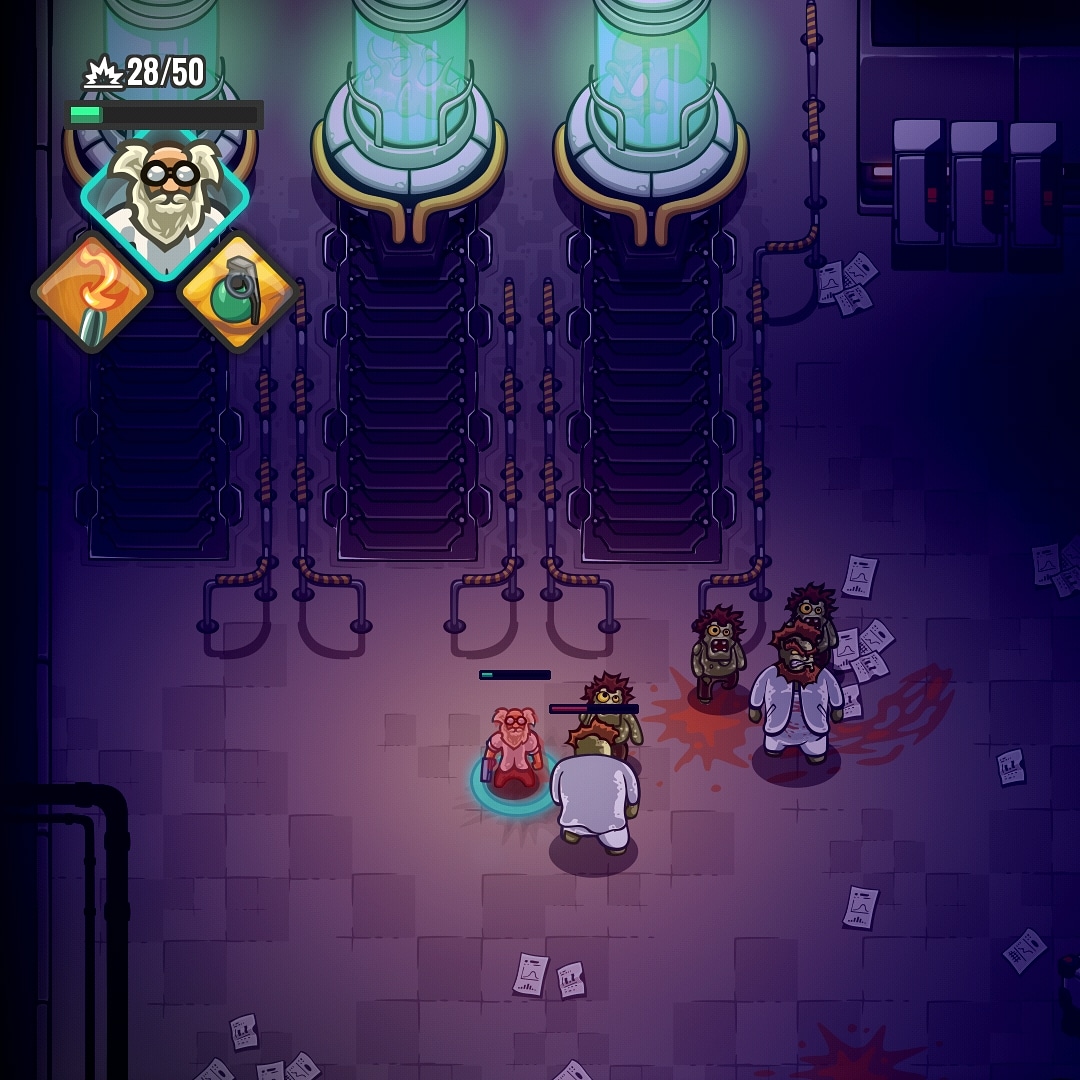 FEATURES
This list is far from complete:

Lead your heroes across the post apocalyptic world full of zombie hordes and secrets.
Help your heroes survive under the conditions of this crazy world and rescue civilians.
Each mission requires new tactics and actions to achieve victory.
Heroes protect themselves, but only if you don't move them.
You can also intervene in battles, each hero has unique skills, such as rifle, shotgun, crowbar, shield, molotov cocktail, grenade, etc.
You can find power ups
You can get pets and perks who help you in the fight
In cars and crates you can find ammunition, bandages, open as much as possible.
Game control is simple, just tap on the hero and drag your finger wherever you want to go with it.
You can control multiple heroes at once, you can select them all with double tap.
If the whole team is selected, the same way, by dragging the hero, the others will follow.
You have to complete unique missions as you explore the world.
Be careful, search the cars and and beware of the darkness...
DEMO CONTAINS
Project is in active development so the demo available only for Android and there may be bugs. The current version contains the following:

3 heroes
7 missions
3 power ups
3 perks
Provides about 1-2 hour of gaming experience
UPCOMING PLANS
I am a solo developer and I have been developing and loving the game for 2 years. Now I had to leave the existing framework (haxe), and I've been porting to Unity for 2 months.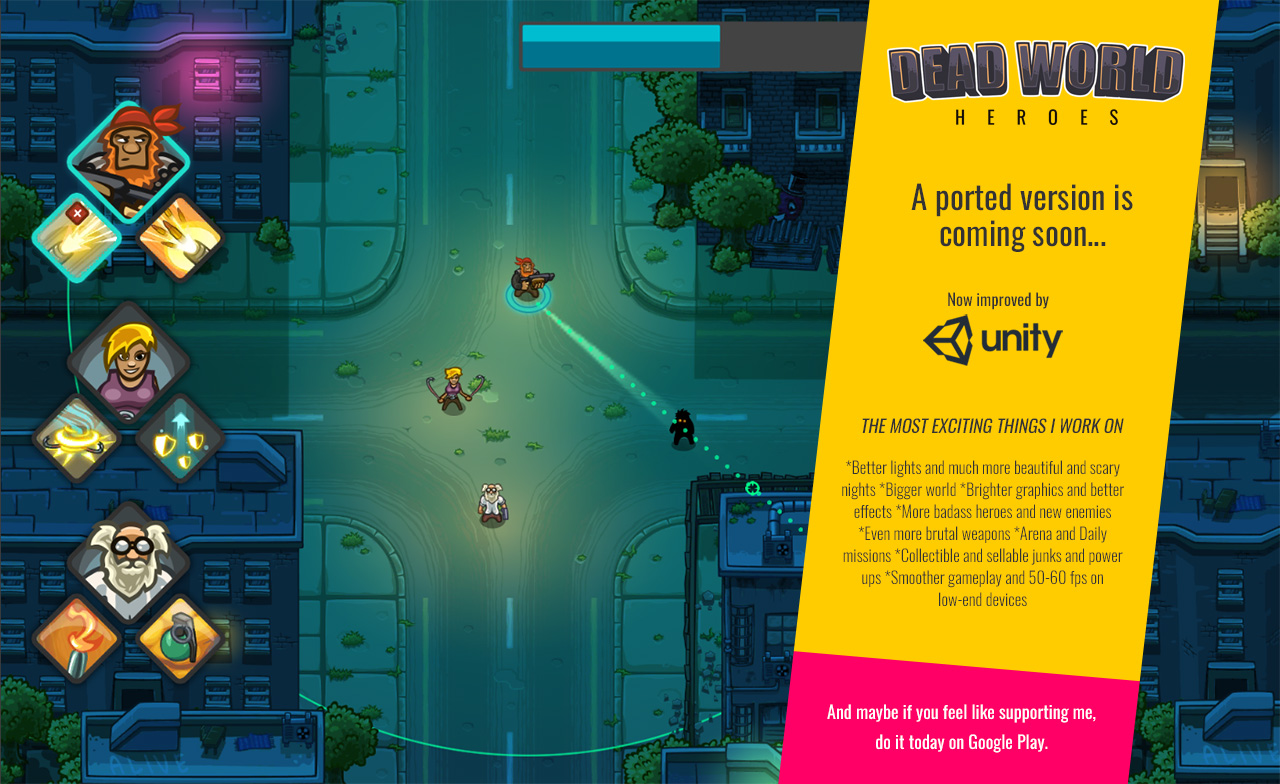 There will be a lot of new features in full version. The most exciting things I work on:
Unity version
Better lights and much more beautiful and scary nights
Bigger world with more maps
More missions
Brighter graphics and better effects
More badass heroes and new enemies
Even more brutal weapons
Arena and daily missions
Collectible and sellable junks and power ups
Smoother gameplay and 50-60 fps on low end devices
PC version (!)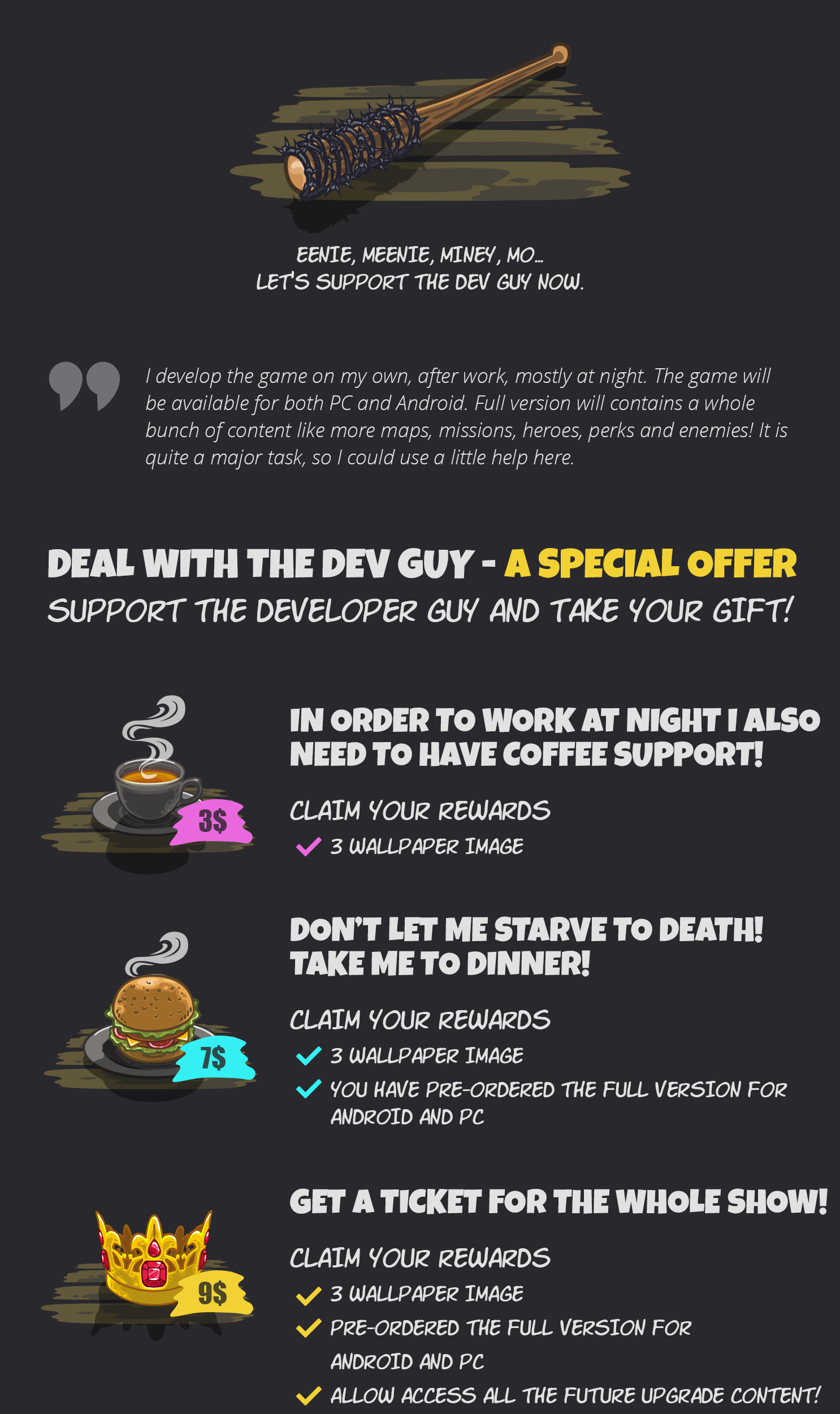 You can also follow us on several other platforms.
Download
Click download now to get access to the following files:
DeadWorldHeroes-EarlyAccess.apk
74 MB
DeadWorldHeroes-Wallpapers.zip
1 MB
if you pay $3 USD or more
Ticket_For_Full_Version_PC_and_Android.jpg
244 kB
if you pay $7 USD or more
Ticket_For_Full_Version_PC_and_Android_with_Full_Access.jpg
259 kB
if you pay $9 USD or more
Also available on

Comments
Log in with itch.io to leave a comment.
Hopefully it comes to windows this game looks pretty cool!
I'm on it! I'm in a huge task because I have to upgrade the whole system to Unity, because in the former haxe environment, dev was tremendously difficult and complicated. This porting task has been going on for 2 months now, and I need to remake in Unity everything I created earlier. But both visuals and the control will be much better and fluid. Of course there will be new contents and mechanics in this improved version. I don't know when this will be done, I need 1-2 months for sure. Anyway the code is cross-platform, if there is a real need for it, then the next release might come out on PC too. I really want this game to be really cool!